Remembering Noah
---
---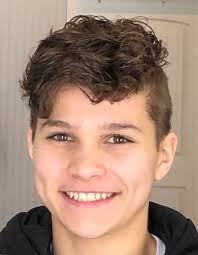 Noah Grant was a talented, hard-working young hockey player that was taken far too soon. His life and his impact on others went well beyond the ice. It is important to remember that, as the hockey community continues to honour him with ceremonial puck drops and heartfelt words of sorrow. Hearing the stories of his short life, it is quickly apparent that he had a heart as big as his smile.
Noah's parents, Mike and Cara, and younger brother Koltin, have embraced the support of the hockey community in their time of grief. Cara remembers the support arrived almost immediately. "Two days after Noah passed, we were in Saskatoon waiting for the autopsy to be done, we met a Hockey Dad who had lost his son in April, 2018. It was helpful to talk to him. He talked about his son, we talked about Noah and they seemed like quite similar boys. Just talking to him helped us a lot. Coming home and seeing the hockey sticks that had been lined up outside the house. One of our hockey family had even started a meal train."
The Grant family speaks softly, their pain and sorrow palpable, as they remember the joy Noah brought to their family, his friends, his teammates, and those whose lives he touched. "When we returned home from Saskatchewan we were looking at the sticks and the cards that were left, and one note from a girl in his class read 'Noah, I wish I could have said this to you when you were alive, but thank you for not bullying me like others did. You were never mean to me' "And that was Noah", says Cara, "He wouldn't participate in the picking-on of others."
Noah got his passion for the game of hockey from Dad Mike, who had his boy on skates when he was 3. "His first skate was at Saskatoon Lake, then the Beaverlodge outdoor rink, then can-skate, then onto Initiation hockey", says Mike.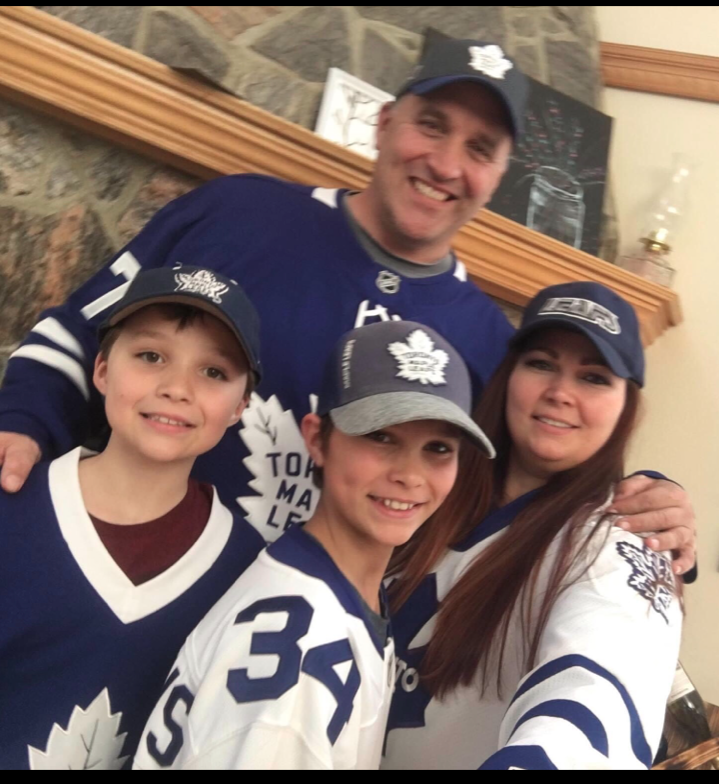 The Grant family are Toronto Maple Leaf fans and enjoyed watching their favorite team
As Noah grew, his speed became his best attribute on the ice. "Everyone always commented on his speed", says Mike proudly. Cara, smiles at that memory "Noah would say 'You know Mom, it's just like it hits and I don't even feel my legs anymore and they are just going so fast'".
Last season Noah wanted to come to Grande Prairie to play Storm hockey. He was very excited to try out. He was noticed as one of the hardest workers during tryouts. "He was excited but also nervous", says Cara. "He was so positive, though, always encouraging others to do well and try out. He wanted his friends to experience playing Storm hockey."
It was a big accomplishment for Noah to make the AA team. Being a smaller player he had gained experience with body contact and hitting last spring with the Junior Storm. "He was ready for the hitting", says Mike, "People will want to take liberties with you just because of your size, but I told Noah 'You have your speed going for you'".
Noah's speed and work ethic were noticed by coaches. His U15AA Storm coach, Jace Weegar, loved Noah's tenacity. "Size never stopped Noah from playing like the biggest, most fearless player on the ice. Noah was never the kid to back down. Noah was loved by his family and friends, but also his second family, and that was his hockey family. Noah always seemed to be right in the middle of all the action, whether it was in the hotel or in the dressing rooms he was always laughing and quite often, making his coaches laugh. As a coach and organization, we strive to teach character, work ethic, honesty and accountability, and a player like Noah exemplifies these things on and off the ice."
Noah scored 2 goals and 7 assists last season with the Dreger Racing Team AA squad, but really shone in the playoffs, scoring 2 goals and 4 assists in 6 games. "I was really proud of him in the playoffs" says Mike.
Cara pauses, then smiles, "We were so excited to watch him play this year with this great group of boys. Noah's confidence was growing so much. He would have had such a great year. It would have been amazing."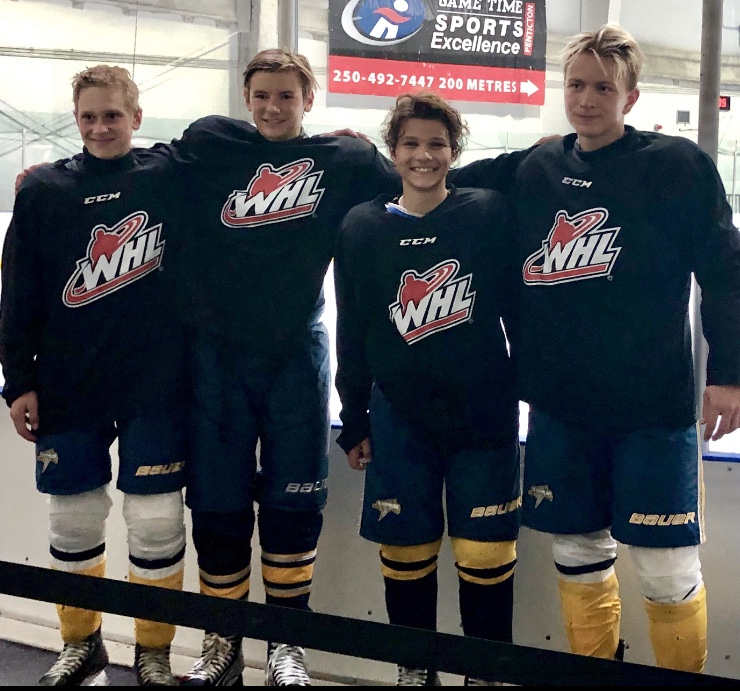 Noah had started attending the summer hockey camps at Okanagan Hockey Group in Penticton. This became their family summer vacation every summer until July 2020. His last camp was the Bantam Western Prospects camp. He was grateful that he was with 4 of his teammates from Grande Prairie in that camp as well. (Pictured in WHL practice jerseys - Left to Right - Alex Scheck, Billy Barbarich, Noah Grant, Reis Nyland).
Off the ice, there are many family memories of Noah. He enjoyed hunting with his Dad. "We have squirrels in the backyard and it was right before a game last season - Noah was in his suit, ready to leave for the game, but we found him out shooting squirrels in the back yard" smiles Cara. Noah also enjoyed endless games of mini-sticks, dirt-biking, quading with friends, snowmobiling, golf, and could solve a Rubiks Cube in under 30 seconds!
"Even with travelling to Grande Prairie four days a week for hockey, Noah kept his grades up and received an award from the division. We were so proud of all Noah's hard work at school this year. Even with his busy schedule he was able to balance his school and hockey and earned himself honours for his grade 8 year. He truly worked so hard and earned everything he got. We were so proud of his accomplishments" Cara says softly and with pride.
When asked about funny memories about his big brother, 12 year-old Koltin smiles, "This summer, he left me in the back yard for 45 minutes late at night, while he and his friends went to a party. I was holding their phones so the parents wouldn't be able to track where they went. I was just in the backyard walking in circles. Then when they did come back they didn't even come and get me, till Mom and Dad asked where I was." said Koltin. It was Koltin who gave his older brother his current nickname, "Noag", which came after a video game login error and seemed to stick after that. Cara says that being a big brother was important to Noah right from the day Koltin was born. "He couldn't give him enough kisses and needed to be with him all the time. As Noah grew older, his brotherly love was shown by teasing and picking on Koltin, but we always knew how much he cared and loved him, and he always made sure he knew where he was and if it came down to it, he would definitely have his back. One of Koltin's favourite things to do with Noah was to hang out watching movies and TV series."
Mike and Cara chuckle when they relate that Noah loved Lululemon clothes. Wearing the fashionable clothes proudly while earning money working with his Dad doing clean up and odd jobs to help pay for those Lulu clothes.
When it was time to purchase Noah's last pair of skates, Mike and Cara gave him a budget that they were comfortable with. The skates within that budget were on the middle shelf in the sports store. Like most young hockey players, Noah's eye went to the top shelf - "I want those ones!" He gladly dipped into his savings to pay the difference. Cara recalls "He came off the ice after his GPAC summer camp and was SO happy with those skates - 'I love my skates, Mom'". In fact, Noah loved those skates so much that when the funeral home suggested his ashes be placed in his skates, it was such an obvious choice. Noah will always wear the skates that he loved so much.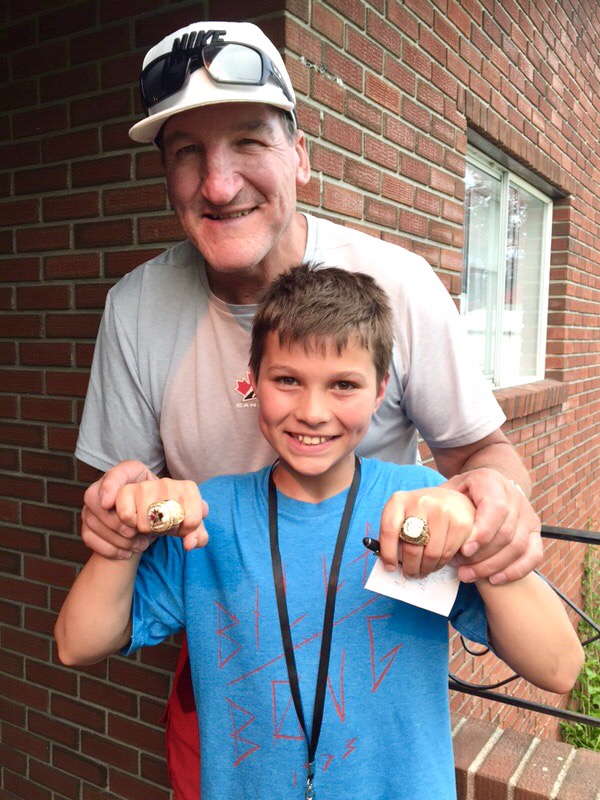 In 2018, while in Penticton for one of the camps, as a family we had decided to go for a float down the channel. While we were about to go, Mike had recognized (former NHL player) Tim Hunter and some of his friends. Mike ended up giving Tim a ride to his place and Tim let Noah try on his ring
After his passing, as a tribute to Noah, Cara found a Ford Mustang built the same year Noah was born (2006). She and a friend flew to Toronto to pick it up and drive it home to Beaverlodge. "One night we were checking into a hotel and a guy said 'wow nice car'. I said 'thanks….it's my son's'" smiles Cara tearfully.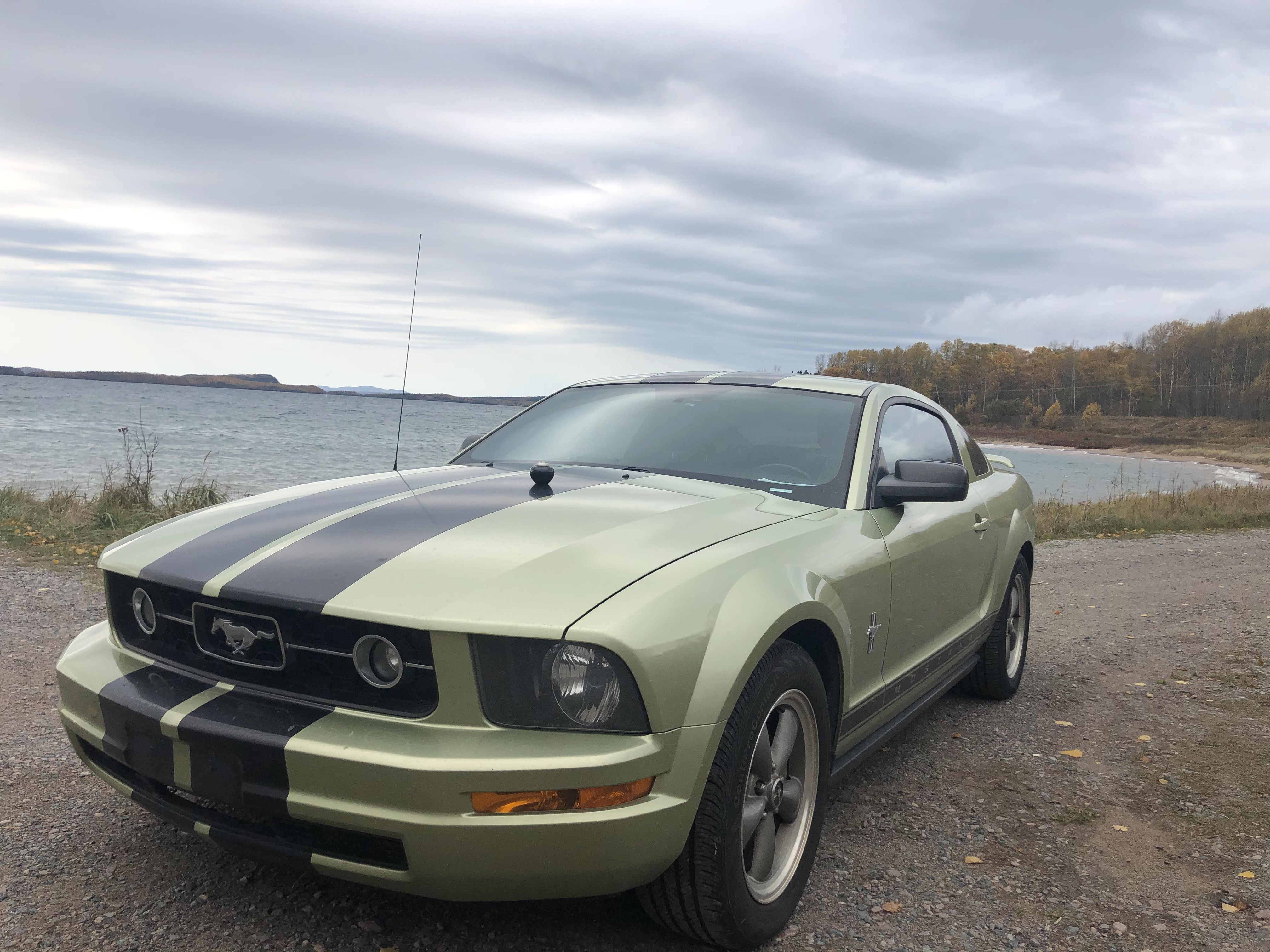 Noah's 2006 Ford Mustang
"It will stay in the garage and my idea is to take it to his grade 9 grad and grade 12 grad and special things that Noah should be going to." The 2006 Green Ford Mustang will sport the license plate "NOAG."

Koltin, Mike and Cara dropped the ceremonial puck at the U15AAA season opener with Storm Captain and friend of Noah's Reis Nyland
The Grant family have dropped a ceremonial puck at the U18AAA and U15AAA home-opening games this season. It's an emotional experience in a hushed arena. Players lined up on their respective blue lines, GPAC players with a number 11 sticker on their helmet, and spectators standing for an 11 second moment of silence. The puck, with number 11 on it, was dropped by the Grant family. It hit the ice with a slap that echoes throughout the silent space. Tears were wiped away, as soft stick taps were audible. Mike and Koltin received the puck from the home team, while Cara accepted flowers from another Storm player. The moment was heavy, as one of "Our Boys" was honored. "It's an honor for us to be part of remembering Noah", Mike says softly. He looks at his wife and son. It's a tough moment. After a pause, Cara looks up "I am just so glad to be there to do the ceremonial face offs because people are remembering Noah, and my fear is people won't remember him."
Rest easy, Noah - your family will remember, your teammates will remember and those many lives you've touched will always remember you.